Spirit of Community Lives in Local Chocolates
Spirit of community lives in local chocolates
Originally posted in www.SMSupermalls.com on 12 September 2020
Cacao is a community crop. It takes a village to transform the beans into the chocolate bars or drinks that people enjoy. The process involves planting, harvesting, fermenting the beans, drying and sorting them, then molding and packaging them. For Malagos Chocolate, this means that they are also able to provide livelihood to their partner farmers.
"Our partner farmers would tell us that they were able to build their homes and send their children to school because of the chocolates. The benefits really trickle down. As Kultura has helped us sell and market our products, we were also able to help our partner farmers," Rex Puentespina, farmer and chocolate-maker at Malagos Chocolate, adding that it has always been the company's vision to employ and empower Filipinos, especially farmers.
Like Kultura, Malagos Chocolate has always championed local products and farmers. Now, when the country is facing the economic impact of the pandemic, their call to support local grows even louder.
"Logistics has been a big problem, and also the lack of tourists. We rely heavily on them," Rex says about the challenges they have encountered during the pandemic.
While COVID-19 has rendered a bitter taste in their operations, Malalgos Chocolate is determined to adapt and forge on.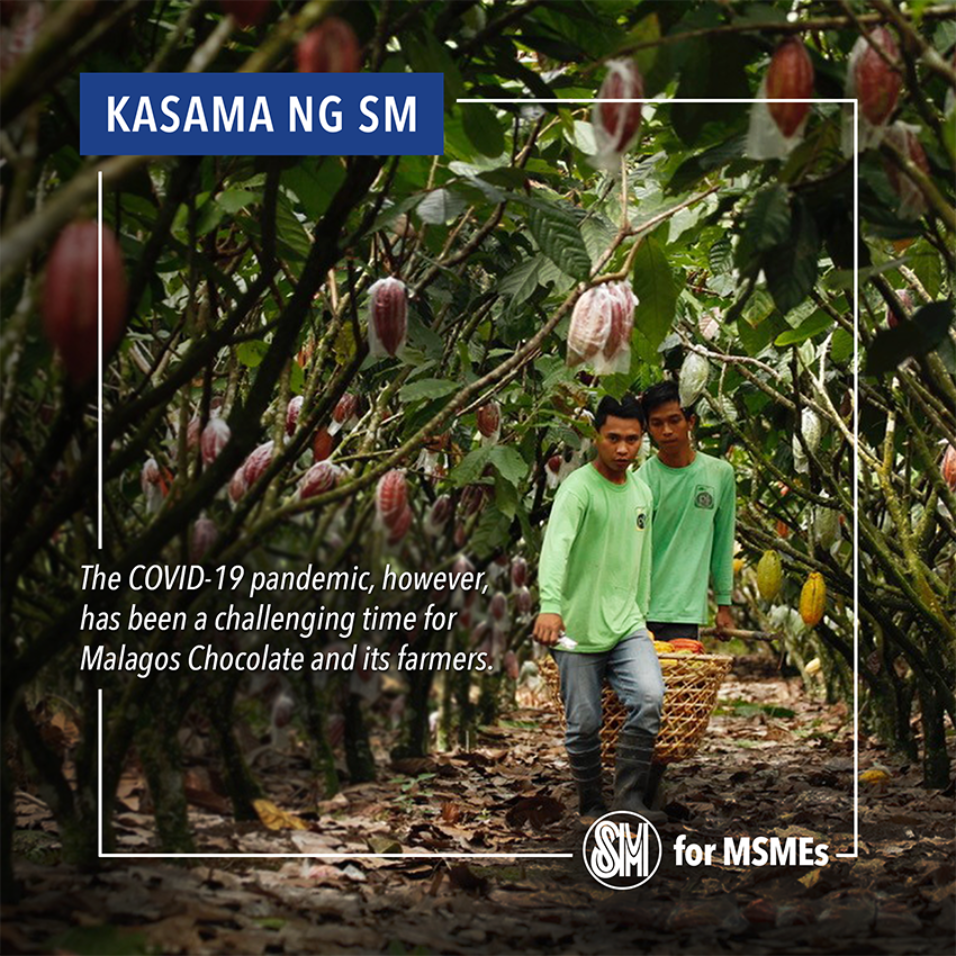 "We have boosted our presence online so that we will be able to reach more customers. Kultura has been helping us with marketing support and media presence. We are also happy because there's a baking boom and people are using our chocolates for their pastries," Rex shares.
Malagos chocolates are available in Kultura stores located inside the SM Malls. You may also order Malagos chocolates and other uniquely Filipino products online at www.kulturafilipino.com launching soon.
Kultura is a specialty store of SM Retail that offers all things uniquely Filipino- from food, beauty and wellness products to fashion, home decor and souvenirs. Behind every product is a story of community, support and identity.
[Photos from Malagos Chocolate]
---